Created using ZBrush during Michael Pavlovich's CGMA course Zbrush for Concept and Iteration
I created this during CGMA's ZBrush for Concept and Iteration course where I sketched out a small alchemist's room and slowly built all the assets over the 6 week course.
Almost all assets were created in Zbrush, a few were made in Maya and then brought into Zbrush for detail sculpts.
After asset creation, I retopologized my models, UV unwrapped, and then pulled them into Susbtance Painter for texturing.
Finally, I put together the completed scene in Sketchfab which allowed me to set up a camera framing and various lights as well as post processing effects.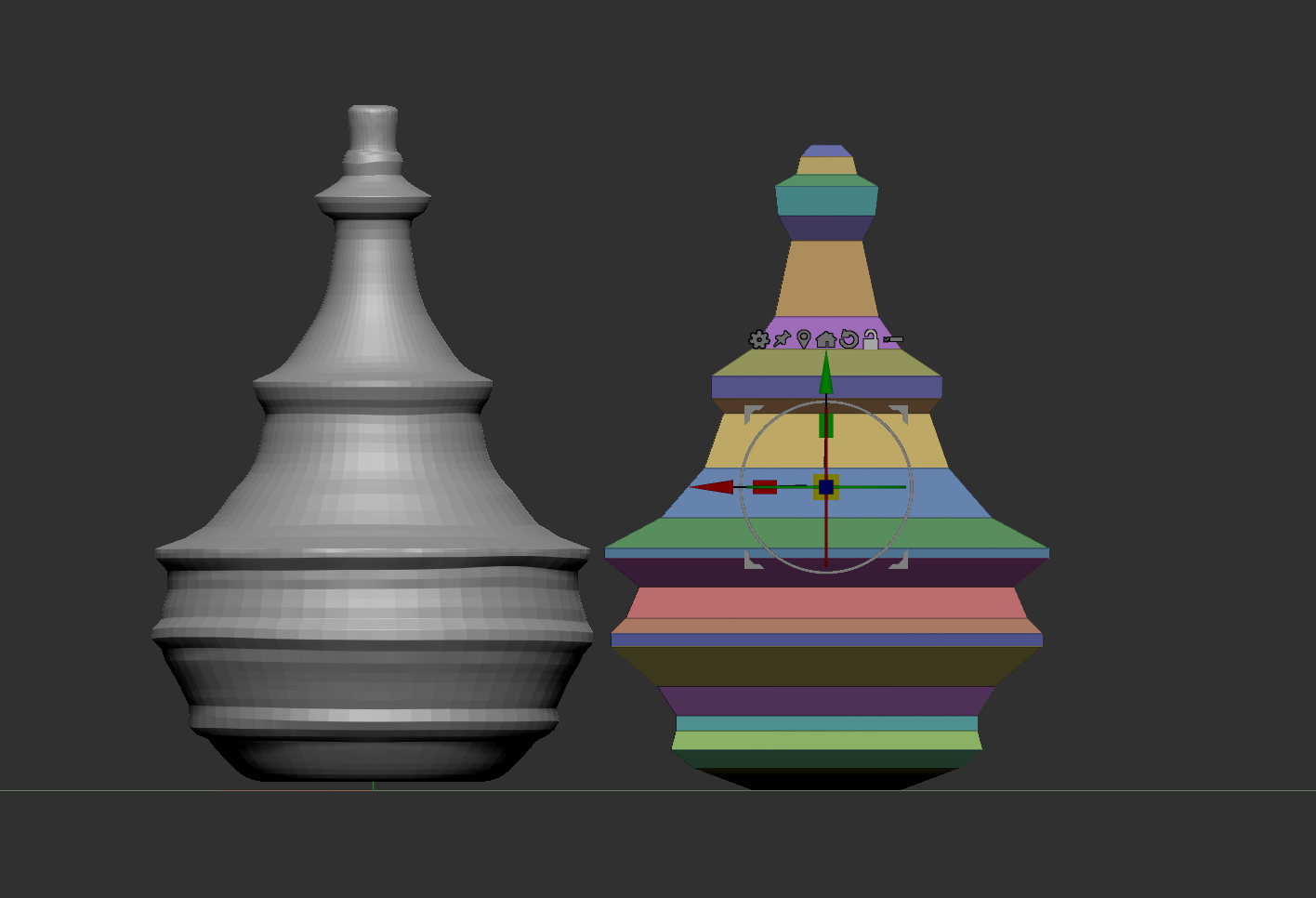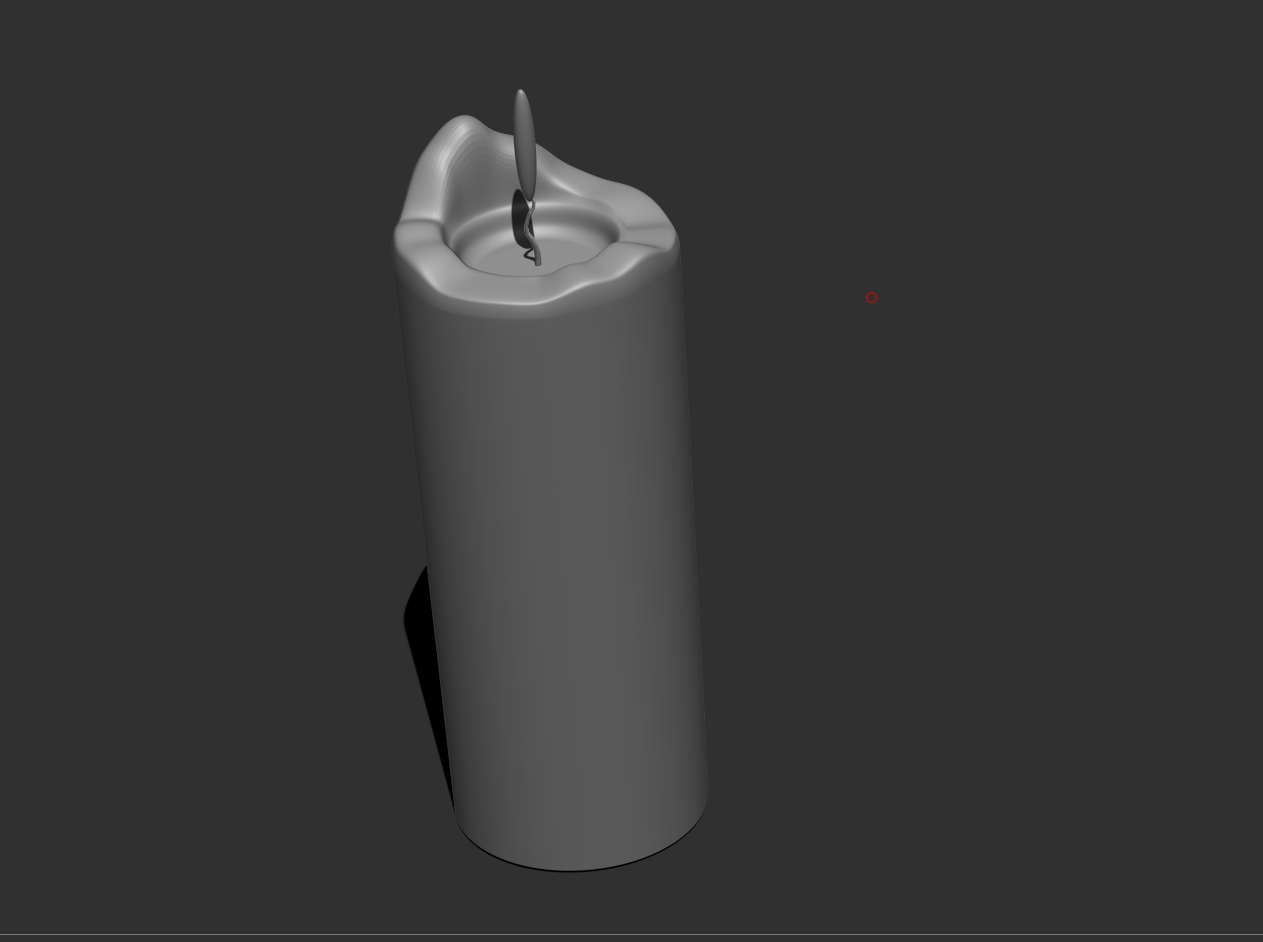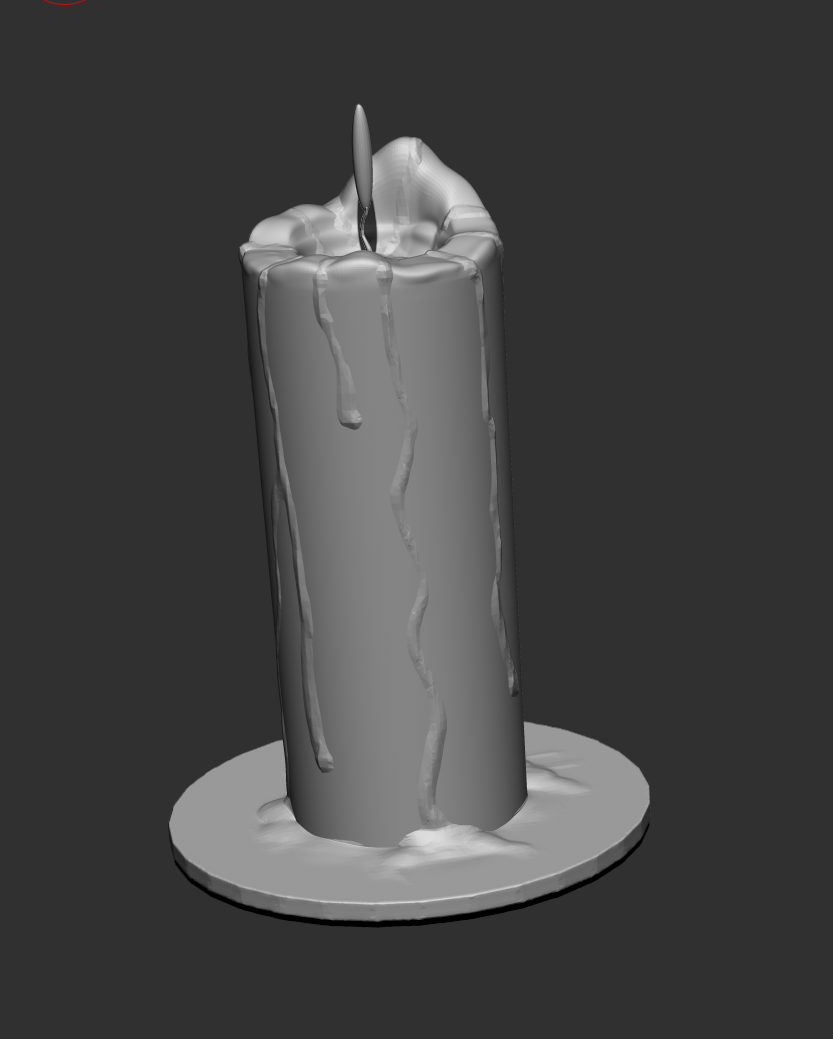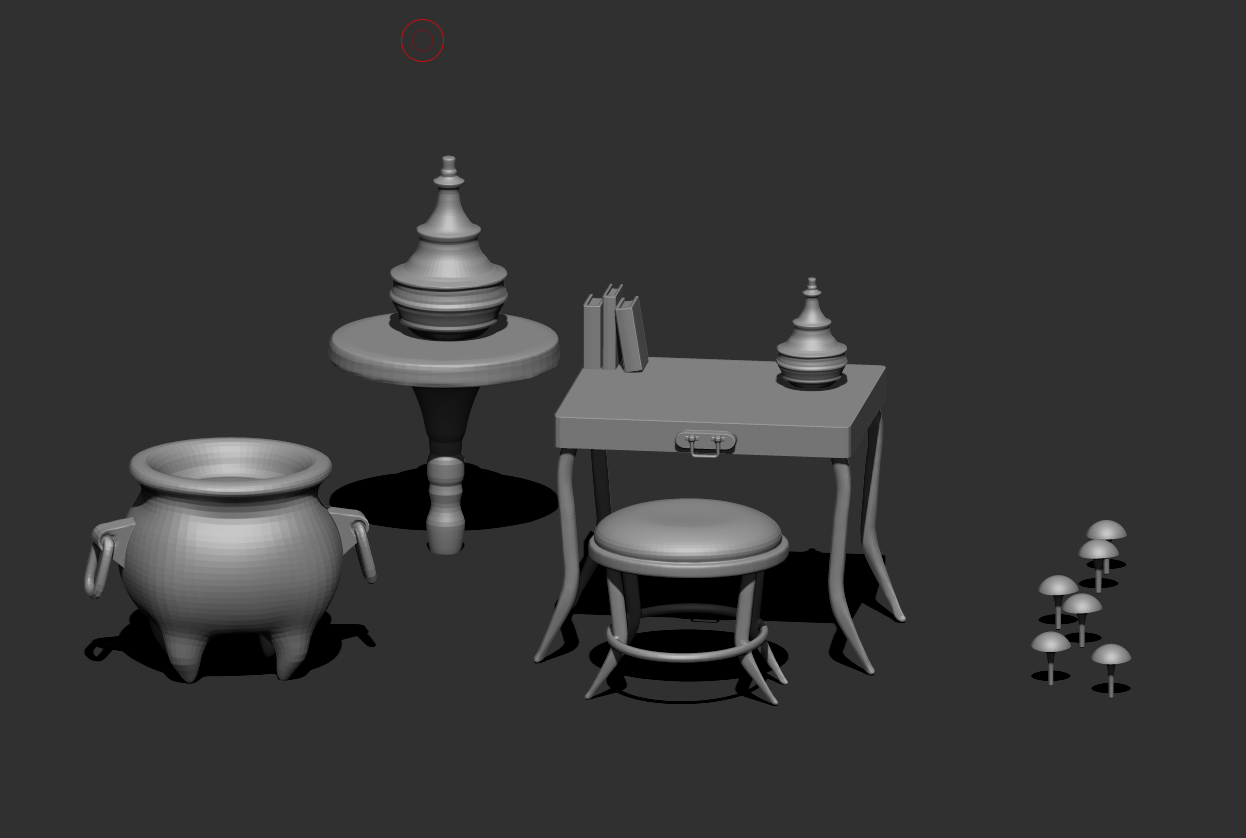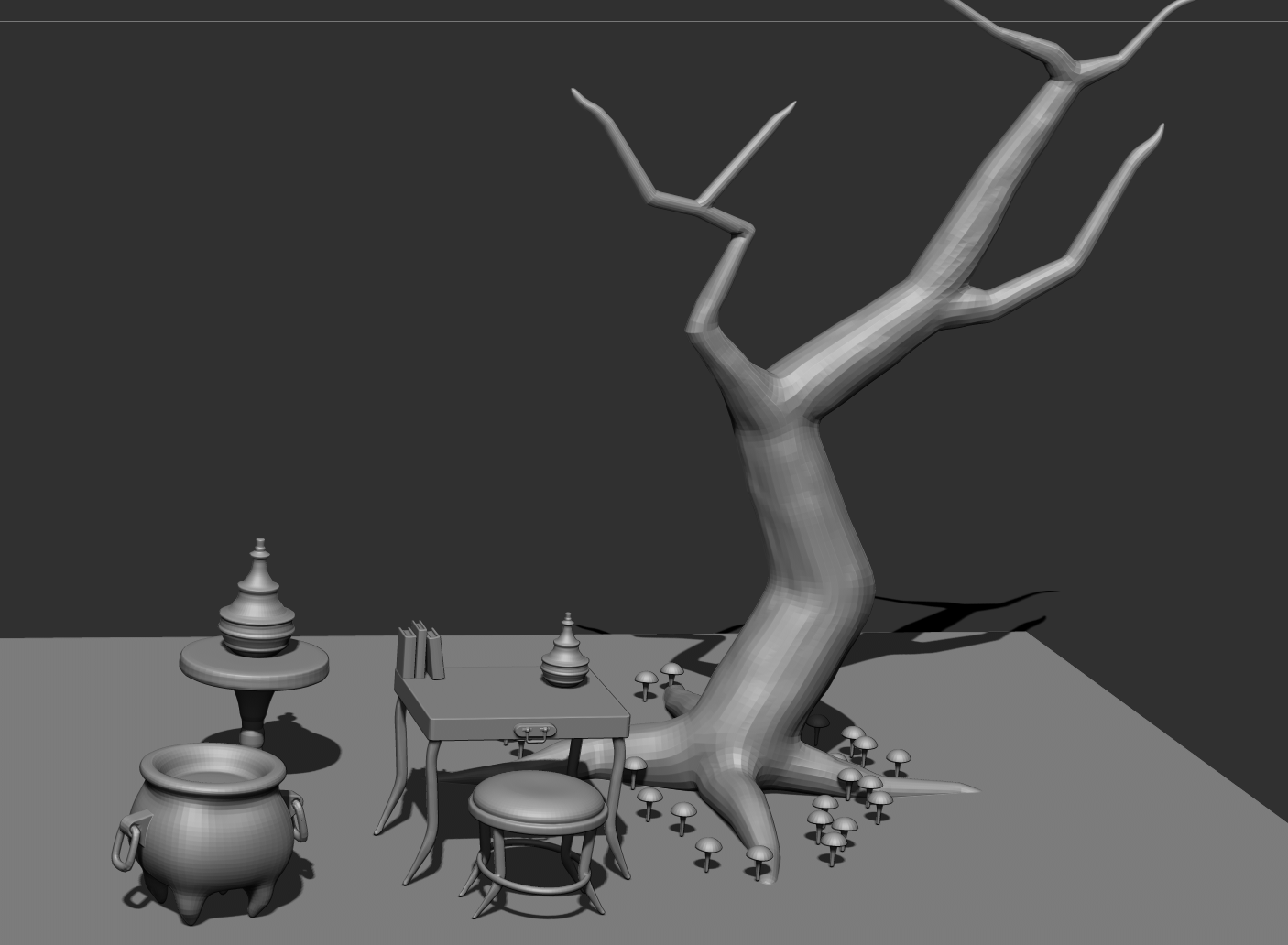 Sculpting & iteration
The CGMA course focused heavily on using the breadth of Zbrush's tools as well as doing regular iteration on designs. I drew out a scene for an Alchemist's room to start, and then began sculpting assets for that room and iterating on the individual designs of those assets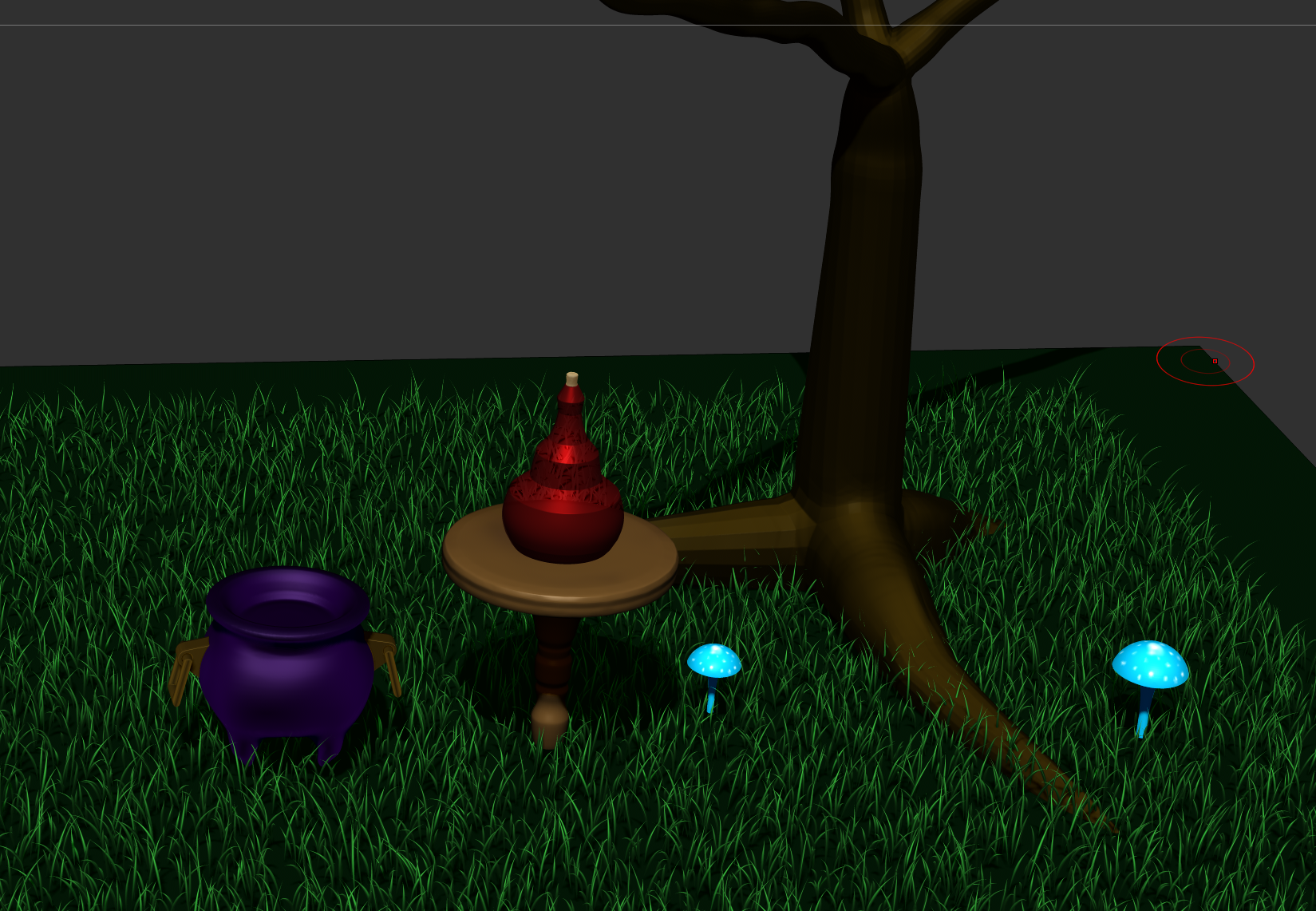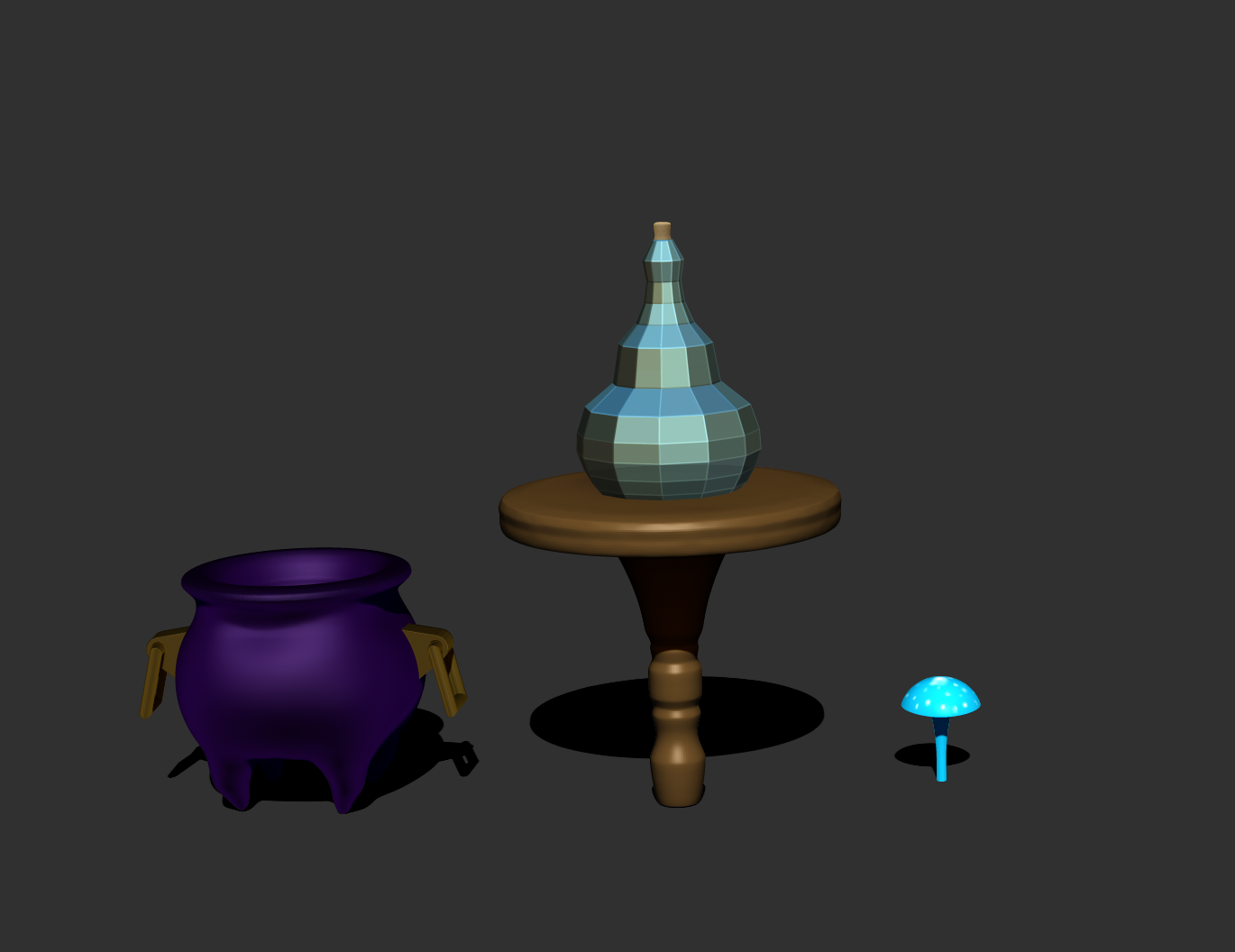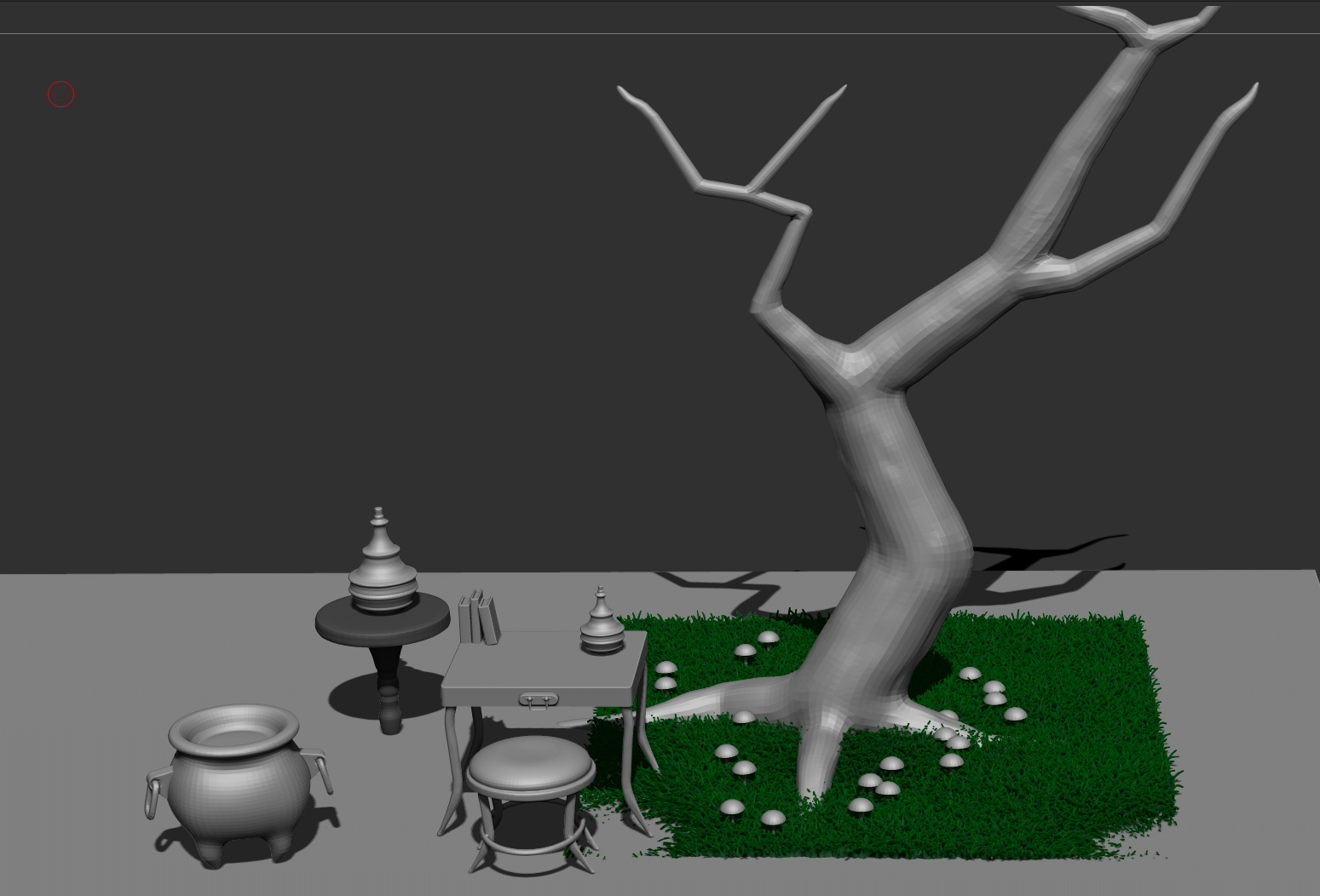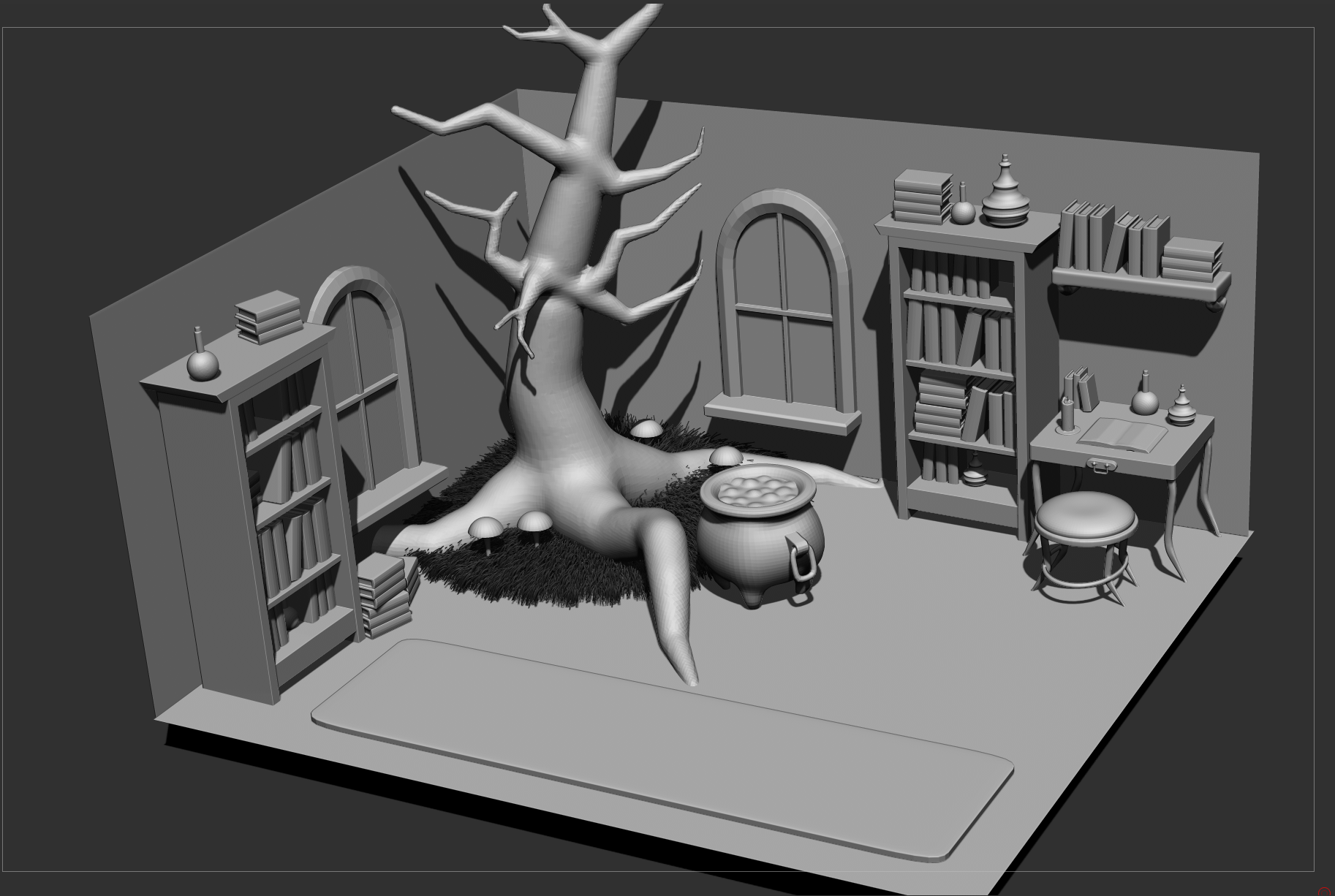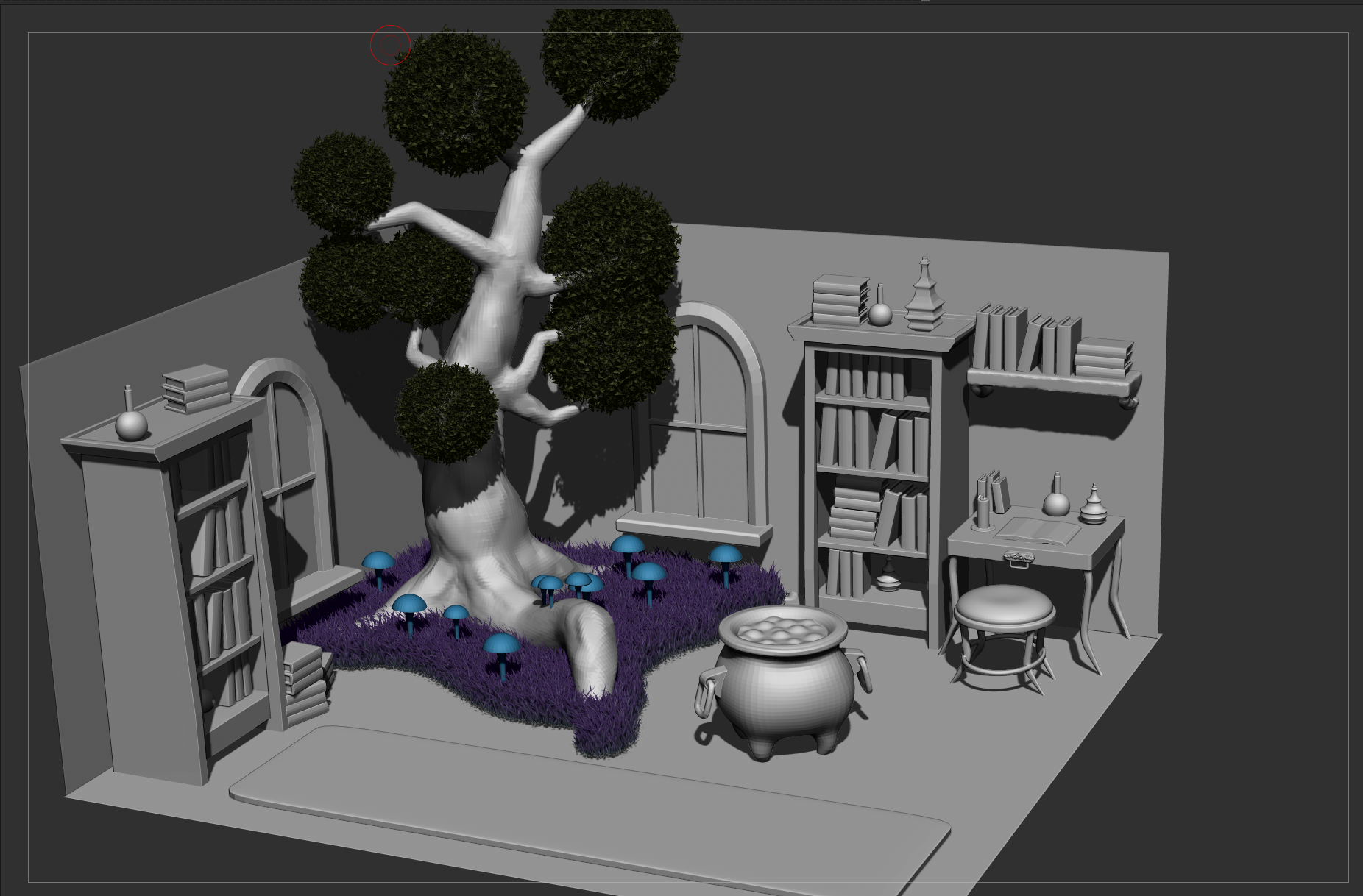 Polypaint, fibermesh, & zspheres
The next stage of creating this scene focused on the tone and visual design. I used fibermesh to concept out grass to be placed around the tree. Then, using Zpheres, I build out a tree and gave it leaves. When all my assets were completed, I put them together in a scene with planes to simulate floors and walls, then polypainted everything to prepare for texturing.
final result:lights, camera, texturing!
Pictured above, the final result of my 6 week course in learning Zbrush.
Using substance painter, I applied materials and painted details onto my models so I could export those materials as textures and re-apply them to my models. After that, I was able to export my scene into Sketchfab for final set dressing and post processing effects,